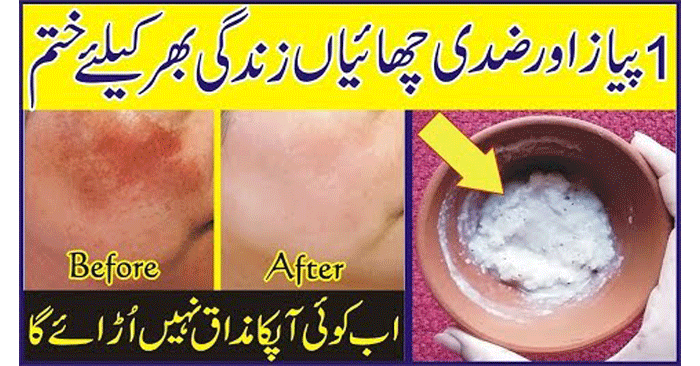 Every person loves to have clear skin, whether male or female. The clearer and cleaner your skin is, the fresher and more confident you will feel about yourself, as well as others surrounding you. Freckles are one such skin condition that usually people do not like to have, but they can not run away from genetics.
Freckles are tiny, hyper-pigmented spots, which are harmless and only occur due to excessive sun exposure in mostly fair people. They represent a cluster of melanocytes over-producing melanin in the form of small spots, especially on the face, arms, neck, and shoulders. You should always love yourself the way you were born, and many individuals do embrace freckles happily, but the majority feel they would be better off without having them.
Here are a few solutions which can help you get rid of unwanted freckles.
APPLE CIDER VINEGAR:
Apple Cider Vinegar contains Malic Acid which acts as an exfoliant in removing dark skin while the underlying clearer and lighter skin come up. Use one tablespoon of apple cider vinegar, mix it with one teaspoon of honey and apply it all over your freckles for around 20-30 minutes. Wash it off with luke-warm water. For best results, use this method twice a week.
How to Get Rid of Freckles with Home Remedy?
BANANA PEELS:
Banana peels contain a very potent compound called gluconolactone which helps lighten the skin and make it firm. It also has anti-aging properties. Rub a yellow banana peel all over your face at least once a day for maximum benefits.
TURMERIC:
Turmeric is a century-old hack for acquiring fair and clear skin. Our elders have used it innumerable times and passed on these tricks to us as good advice. Turmeric has marvelous effects of getting rid of blemishes, dullness, dark spots, and even freckles. A simple paste is made using half a teaspoon of turmeric and water. Mix it to achieve a medium consistency. Apply it all over your freckles and let it dry completely, which should take around 15 to 20 minutes. Once dry, wash it off with luke-warm water. Use once daily for faster results.
ROSEHIP OIL:
Rosehip oil is known for its generous skin-rejuvenating properties due to its strong and powerful ingredients such as carotenoids, sterols, and tocopherols. The oil works by lightening the skin tone, getting rid of dark spots like freckles and preventing wrinkles. A few drops should be mixed with Aloe Vera gel and applied to your freckles. It should be left applied for 15 minutes before rinsing it off with luke-warm water. Once a day is good enough for this trick to work.
FRECKLE REMOVING CREAMS:
Nowadays, there are numerous new skin care products out there for all skin types. Excellent creams have been introduced which are designed specially to remove freckles. Some of the best ones of 2019 include Clinique "Even Better" Clinical Dark Spot Corrector, Admire My Skin 2% Hydroquinone Dark Spot Corrector, Porcelain Skin whitening serum, etc. Depending on your skin type, you can choose from the abundant variety available.
IPL LASER TREATMENT:
Laser treatment is one of the last resorts of getting rid of freckles. It works by making the freckles fade over a few weeks. It is a slow process, but one with excellent results. There are mild side effects to it, such as mild redness, itching, swelling, etc. However, these also resolve with time. A person may need multiple sessions for this to work properly.
Freckles are considered beauty marks in some parts of the world. If you are uncomfortable with your freckles, you can resort to home remedies, facial creams or permanent solutions like laser treatments, depending on your preference.